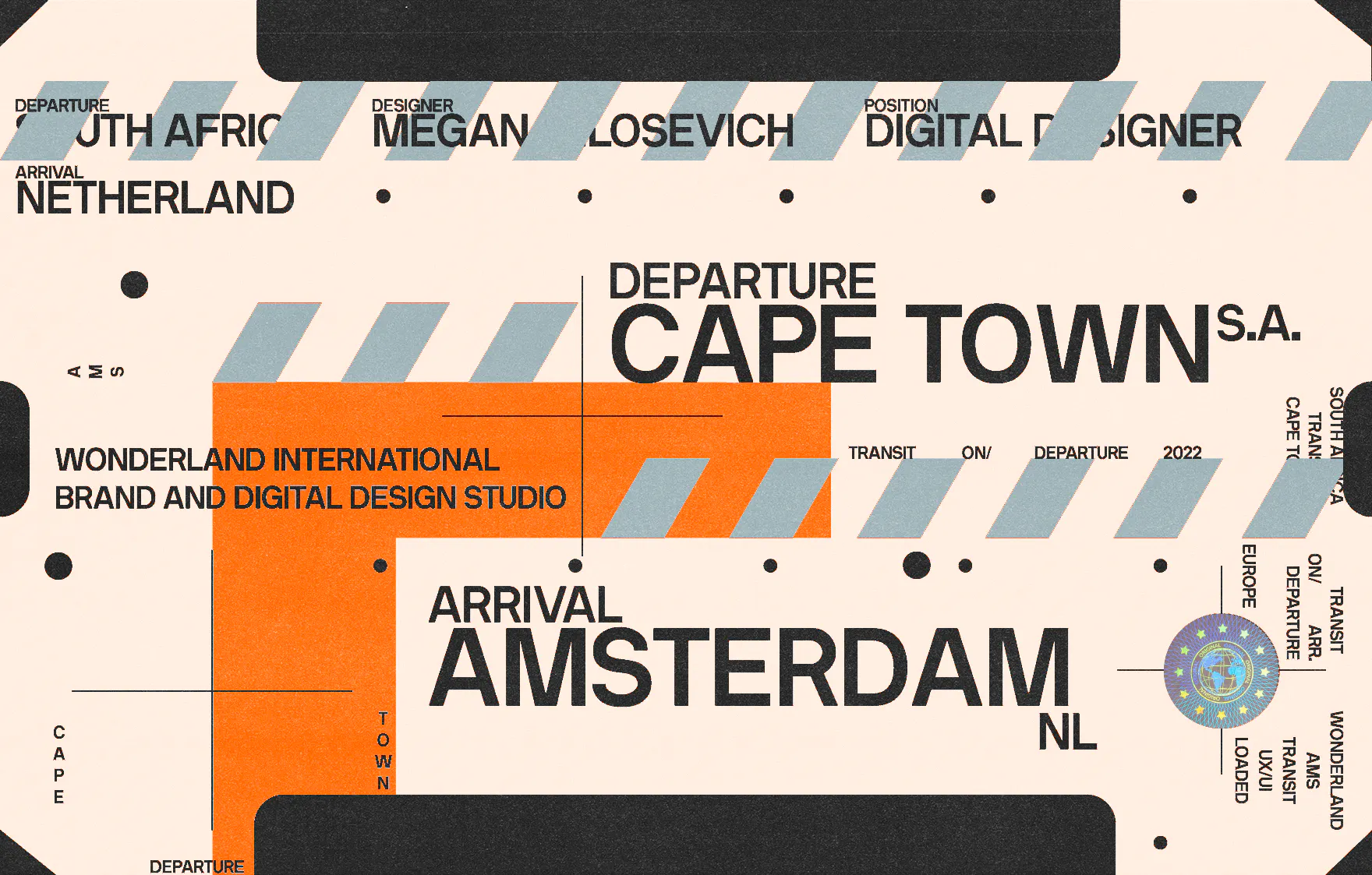 Wonderland is an international team, with people from all around the world. Megs is just the latest to join our office in Amsterdam, and share her story.
No one can deny that Covid has changed the way we all live. Working from home, hanging out virtually, picking up new hobbies, and maybe - just maybe - even joining TikTok (I'm not judging). 
 In the beginning I'm sure most people found these changes difficult and frustrating just like I did, but as time went on, I began to reap the benefits of this new interconnected world.
With the shift to remote-working for companies worldwide, I bit the bullet and decided to start applying for jobs overseas - I mean, If I was going to be working from the comfort of my own home in any case, I may as well do it for an international studio. For years I had admired Wonderland and the work they delivered, and when an opportunity opened up for a UX/UI designer, I was thrilled to have been able to even apply, let alone get the job back in July, 2021.
However, even when working for your dream studio, working remotely gets old. Sure its nice to be able to wake up 10 minutes before your day needs to start, or head to the gym during lunch, or even just stay in your pyjamas while you work and have your dog sit on your lap all day. As a designer, I started missing that chaotic, creative energy that you can only get from working in a studio and sharing ideas with colleagues without having to schedule a call. And so, when the Covid restrictions had eased up enough, I left Cape Town to join my Wonderland team here in Amsterdam.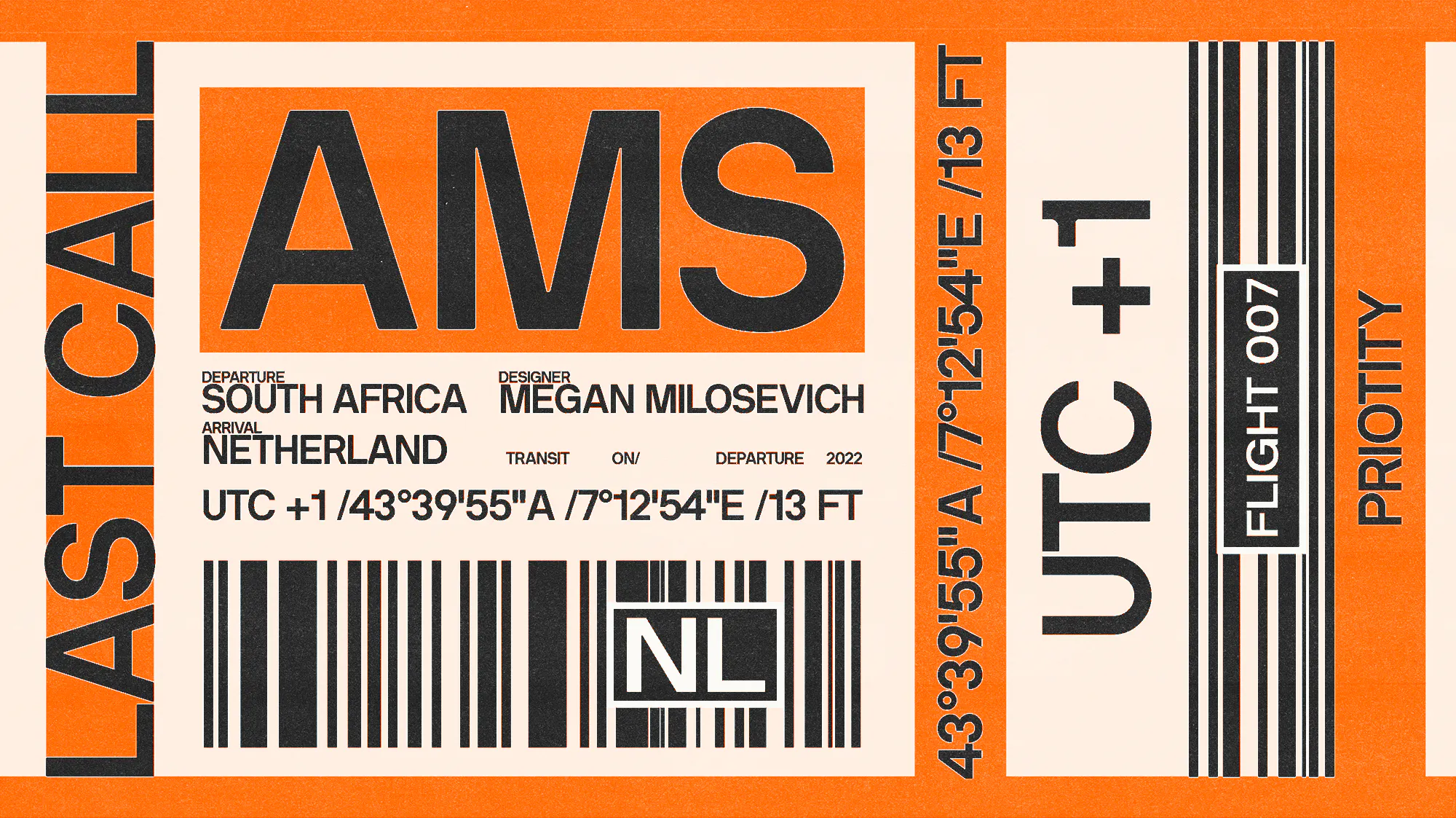 This is the first time I have ever left South Africa, and the irony of having this pandemic to thank for my first international flight wasn't lost on me. My first few weeks in Amsterdam have been incredibly overwhelming, and not just because I finally met my colleagues in person after eight months of remote work. I spent my first few days walking around the city and exploring what it had to offer. Luckily the weather was beautiful when I arrived and the lockdown restrictions had all just been which definitely cushioned the transition. The only thing that really takes some getting used to are the bikes - especially when you're as short as I am and the rules of the road are the opposite to home. I have already fallen in love with the buzz of the city as fashionably dressed people sit and drink beer on the terraces that crowd every street corner (there are two in my road alone).
And then - acclimated and semi-settled - it was time to go to the studio. The creative space I had missed for over a year and had such anticipation for. Knowing the team in a remote sense for the last eight months allowed me to slide in right in as if I'd been here all along. No need for awkward introductions and cringy ice-breakers; I was in the second I walked through the door. Like I mentioned before, remote working undeniably has its perks but it is also isolating at times, and so you can imagine my readiness to begin working in this new hybrid system. Collaborating with my colleagues and sharing ideas with each other has been wonderful. But beyond that, the opportunity to sit together for team lunches or get a drink after work was something I didn't realise I'd missed this much.
 This sense of a fresh start has re-ignited my desire to be creative and produce creative things. I've found new inspiration in the city and in my team, and I'm truly excited for what is to come.
INC 16-22
BRAND EXPERIENCE DESIGN